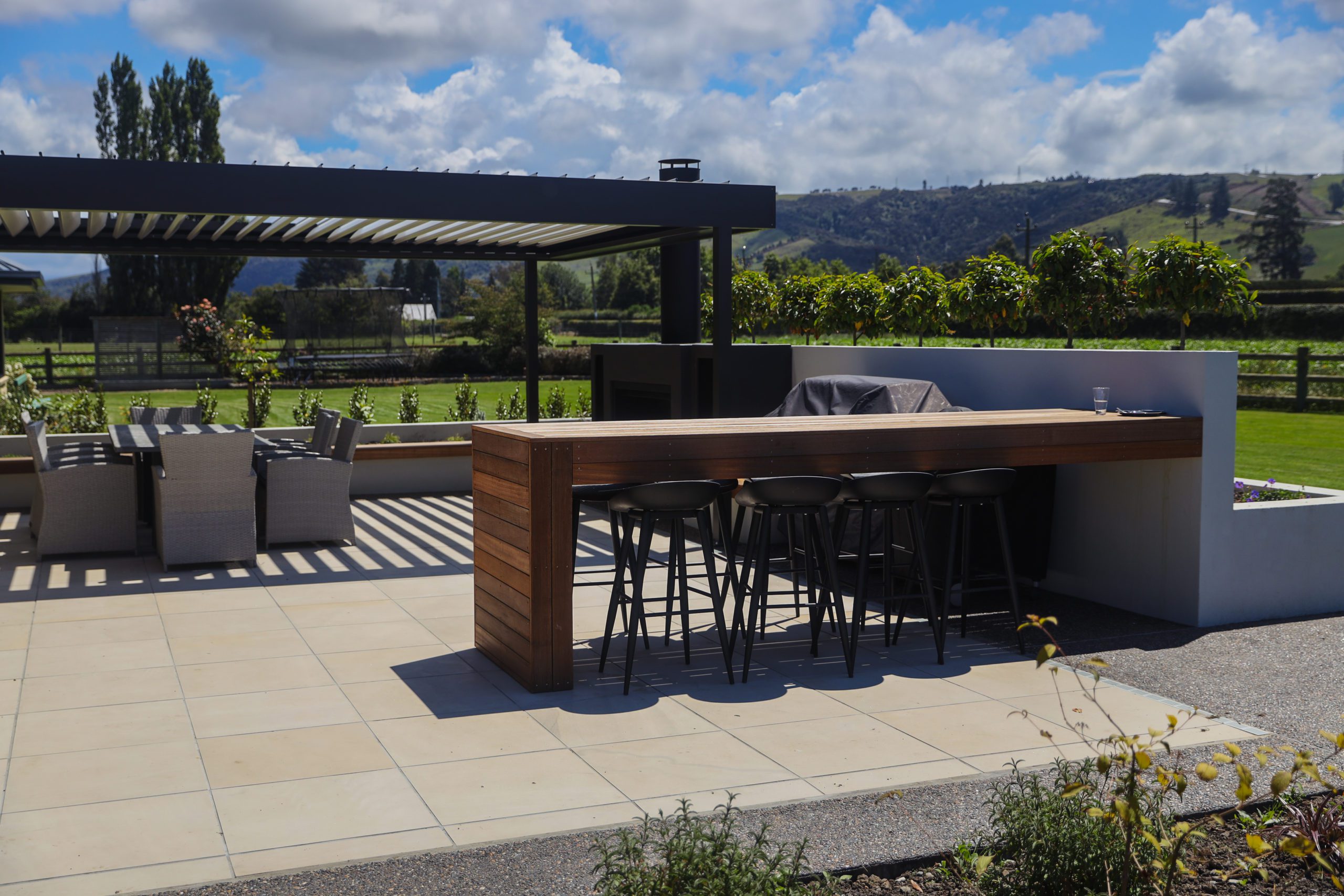 Waironga Garden  |  Dunedin
This country garden is large and lacked a true outdoor usable space, as the original space, now designed around, was laid in plain concrete,  lawn and minimal planting, with no real thought to shape and intention. 
A new patio area was designed as an extension to the house for easy all year round indoor outdoor living. Work needed to start with the removal of the existing large concrete pad and lawn areas allowing us to create a new large patio laid with Indian sandstone, with sections of charcoal exposed aggregate as soldier edges around the paving. 
A feature  outdoor fireplace was then built in with a  floating hearth and side walls, and then raised planters to form some enclosure to this otherwise level space. A decking bar leaner was included for seating and other decked seating placed around the raised planters. 
For overhead cover and protection from weather, a large overhead louvre pergola has been placed allowing the area to be available for all year round entertaining. 
Planting is established as feature standard Prunus lusitanicus in the planters, and other lower shelter plantings to help protect the space from the predominant south westers. Other plants are designed around colour and to form quick cover for easy care.
View more of our projects…