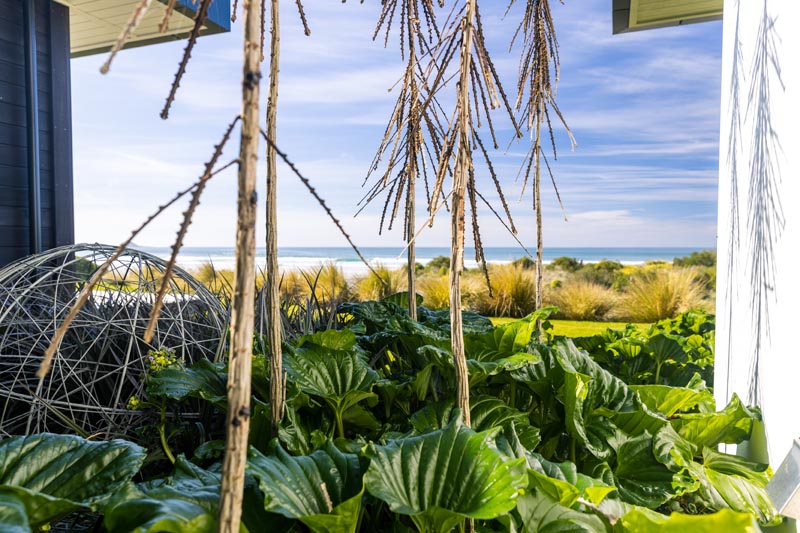 Brighton Road Garden  |  Dunedin
This Brighton Road garden was designed around a new modern build and literally 100 metres from the Brighton coast near Dunedin. Due to its proximity to the beach, it essentially sits atop a natural sand bund in a very challenging coastal environment.
Because of the contemporary design of the house, the landscape design, material, and plant selection needed to be sympathetic with the house build and style , while still allowing easy access and flowing gardens to soften the house, and allowing privacy and shelter to spaces within the property. Large decks, lawn slabs and paths allow easy inside outdoor flow to garden spaces and out to the beach.
With the main living area situated on the Brighton roadside of the house, away from the coastal wind, the client's request was to create a private and sheltered space then leading down to a small private lawn sitting above the drive space and main entrance to the house.
2022 Landscape of Distinction Awards:
View more of our projects…