Design and Garden Landscapes is in the business of providing beautiful gardens and outdoor living areas that match or surpass our customer's dreams. The look on our customers faces when we have been successful says it all.
We have been in business now for over 25 years. It's been a long journey and we have figured out a winning formula for keeping our customer happy and creating quality every time.
The goal for us has always been to blend beauty, function and quality in all of our work. We soon realised that in order to retain control of our projects from start to finish, we would need to keep all of the services in-house. Design & Garden Landscapes became one of the first professional Otago landscape firms to provide a full in-house service. Today our team boasts qualified specialists in design, planting, construction and maintenance, producing quality every step of the way.
Our team work closely together and each team member is briefed on the whole project as well as the task they are personally responsible for. You can be confident that you won't be surprised by the arrival of a cowboy/subcontractor on your doorstep (who has little understanding of the overall project, let alone what they are doing).
Design and Garden Landscapes is an accredited member of REGISTERED MASTER LANDSCAPERS, (Our industry organisation) who host a bi-annual National awards programme. The company has entered these awards since 2002, and has picked up awards every time since then with creative design and industry leading construction, including the National Award of LANDSCAPE OF THE YEAR for 2010 and 2014.
If you are looking for an awesome team whose idea of success is "that look" on your face at the end of the project – you have come to the right place. Our awards tell us our formula is a good one and our offering can be summed up as follow:
A company with 25+ years of experience in designing and building award winning gardens.
Innovative and Creative with fresh ideas.
An in-house team of qualified professionals.
A proven process to take you seamlessly from concept to completion.
A fun and enthusiastic team of staff.
We aim to meet and exceed your expectations.
Increase the value of your largest asset.
Accredited Member of Registered Master Landscapers.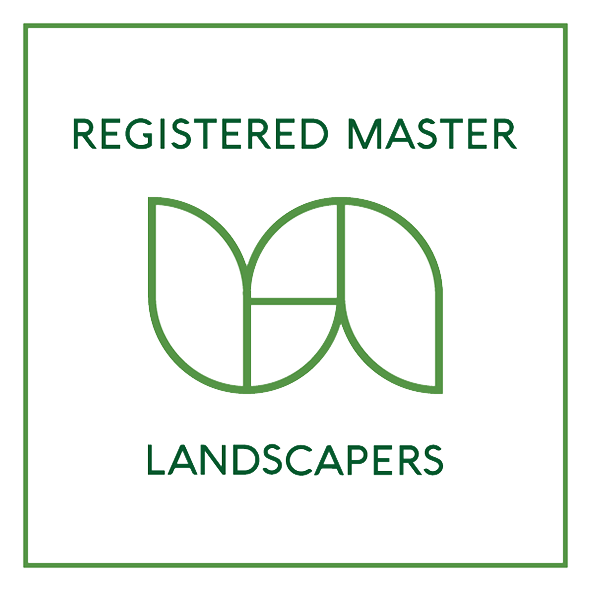 Consultation
Arguably, the consultation is the most important part of our process. This stage is primarily all about us listening to your dreams and assessing your needs. A member of our qualified design team will visit you, assess the site and then offer professional advice around your vision and brief.
Our job is to look at the site with a fresh set of eyes and come up with clever and creative ideas or solutions that you may not have considered.
Design
We have a team of Landscape Architects and Designers who will tailor a design just for you. Our team like to keep things fluid at this stage we find this creates plans which not only meet our client's needs but exceeds their expectations. Good design is important in achieving the end goal in the best way possible. Not only in the visual result but for ease of future maintenance and assisting the construction team in a practical way.
Conceptual Plans
This is the initial planning stage where we produce concept designs based on the results of the consultation visit. This plan is flexible and invites you to have as much input as possible. After your input we will create a beautifully rendered hard copy for your coffee table and we can normally use this plan to proceed to the next stage, construction.
Detailed Design
Some complex projects may require permits or consent. These projects will require more detailed specifications, working drawings or reports. We have all the facilities and qualified staff to provide these plans, when required.
Planting Plans
Planting design is equally as important as conceptual design. These plans show exactly where each plant should be planted what kind of plant and how many. Our designers are experts in choosing the right plants for you and your space.
Construction
The construction of your project will involve implementing your design whether its decking, paving, water features, paths, walls, screens, lawns, lighting, sculpture, or many other elements that make up your garden. We have skilled tradesmen and pride ourselves in using quality materials to create your outdoor space.
We are accredited installers of a permeable paving product called STONESETnz. This has a pebble finish in multiple colours which can be placed as paths, patios, drives, and other applications.  (click the link to access their web site: www.stonesetnz.co.nz)
We also have staff with a background in horticulture on board, and testimony to this is our planting awards in the horticulture category in the REGISTERED MASTER LANDSCAPERS National awards programme.
Garden Care & Landscape Management
All garden spaces grow and evolve over time, but it is only with care that they really reach potential and provide us the landscapes that free up time, and give pleasure to our lifestyles.  
Here at Design + Garden Landscapes, we understand that you may not have time to keep up with all the seasonal requirements needed in your garden, so we can offer a garden care and landscape management service to help you and allow your new or established garden to flourish over time. 
We can help with a tailored garden care plan suited to each garden, and can help with one-off overhauls, to a regular maintenance plan.
• Plant design and on site planting
• Mulching and fertilising
• Pruning
• Plant health and pest management
• Lawn work and management
• Seasonal planting
• Indoor planting
• Paving cleaning and sealing
• Irrigation and lighting establishment
Our garden care team is led by Craig Inch, who has over 20 years' experience in our industry. Craig's knowledge on plants is well known around Otago, and his own garden is a testament to his ability to care for and maintain landscapes. 
 
If you need help, call and ask for Craig and allow us to free up your time.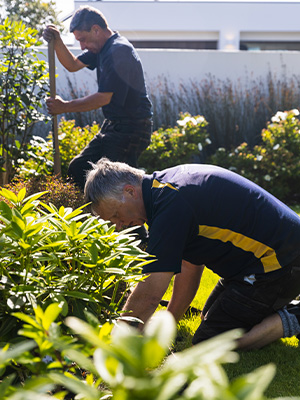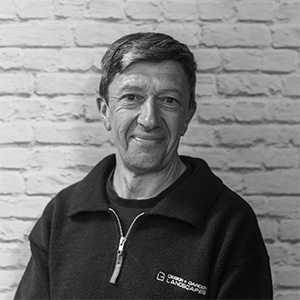 Don't Be Shy. Get In Touch.
If you are interested in working together, send us an inquiry and we will get back to you as soon as we can!