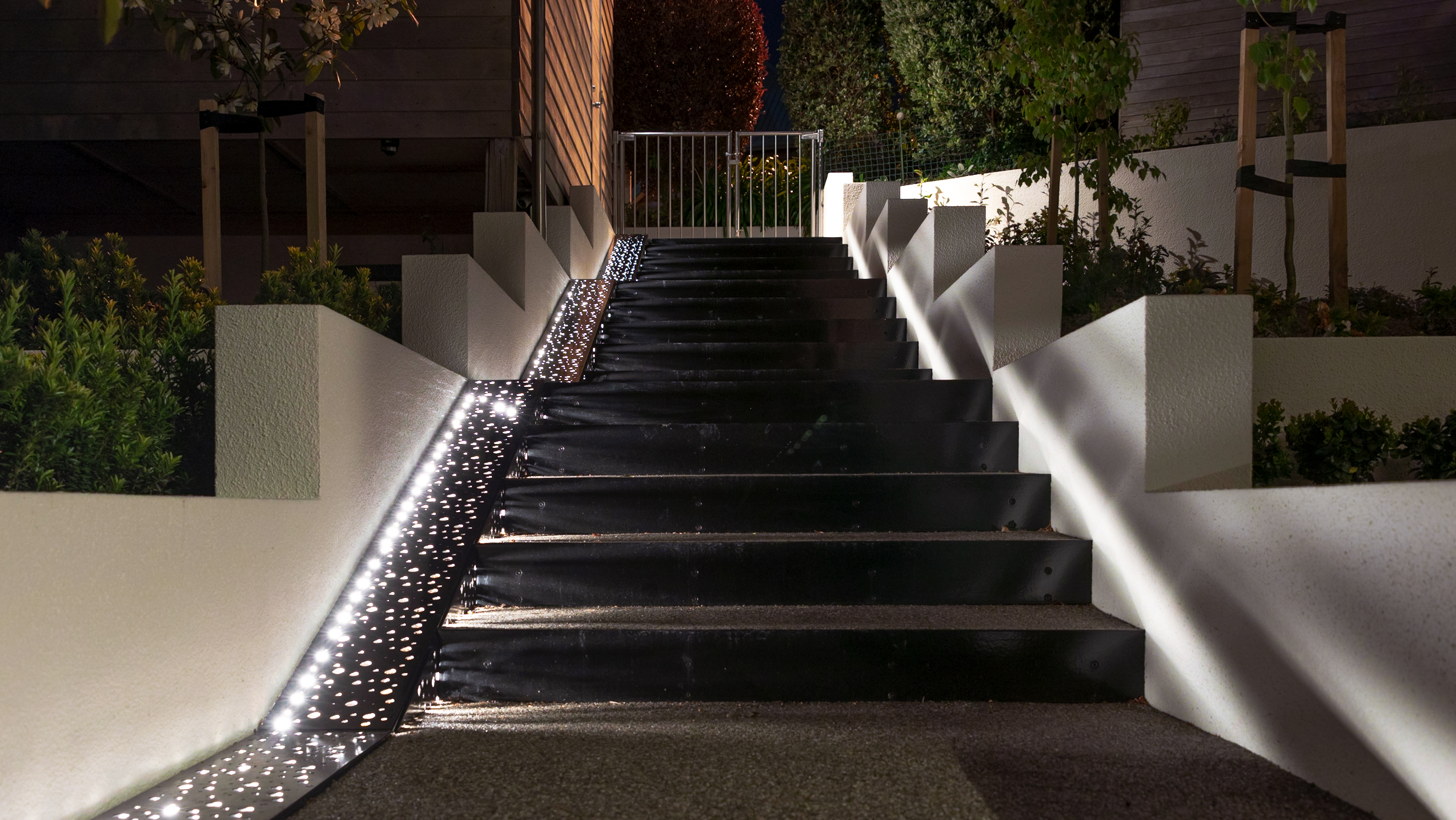 Night Sky Stairs  |  Dunedin
The original garden was dominated by a steep asphalt drive leading to a lower garage which had since been converted into a sleepout. With this change, the whole use of the space has altered, so the garden design was inspired by the need for easy and more formal access to the house, as well as a dedicated level area out from the house for entertaining.
The brief from the client was both for a more formal entrance but to also close off access to what was the garage. This was compounded by the fact that the clients were keen mountain bikers and needed an innovative way of getting bikes up and down any new formal entrance steps. This was solved with the use of a narrow ramp installed alongside the newly formed entrance steps to easily wheel bikes up and down. We didn't want a plain boring ramp, instead, we formed this out of a series of laser-cut Black steel sheets placed with a series of lights behind the panels to illuminate the access steps at night.
To accompany the new steel ramp each step is formed with a similar black steel riser and placed with a Stoneset surface forming the new formal entrance to the house. Either side of the entrance steps, clean plastered concrete block walls retain the existing levels of the property and form raised gardens to soften the harder elements. A new entertaining area was then formed with inbuilt seating placed off the lower concrete block walls, with a new surface laid using Stoneset, to link in with the new steps.
2022 Landscape of Distinction Awards:
Silver for Construction
Silver for Horticulture
View more of our projects…