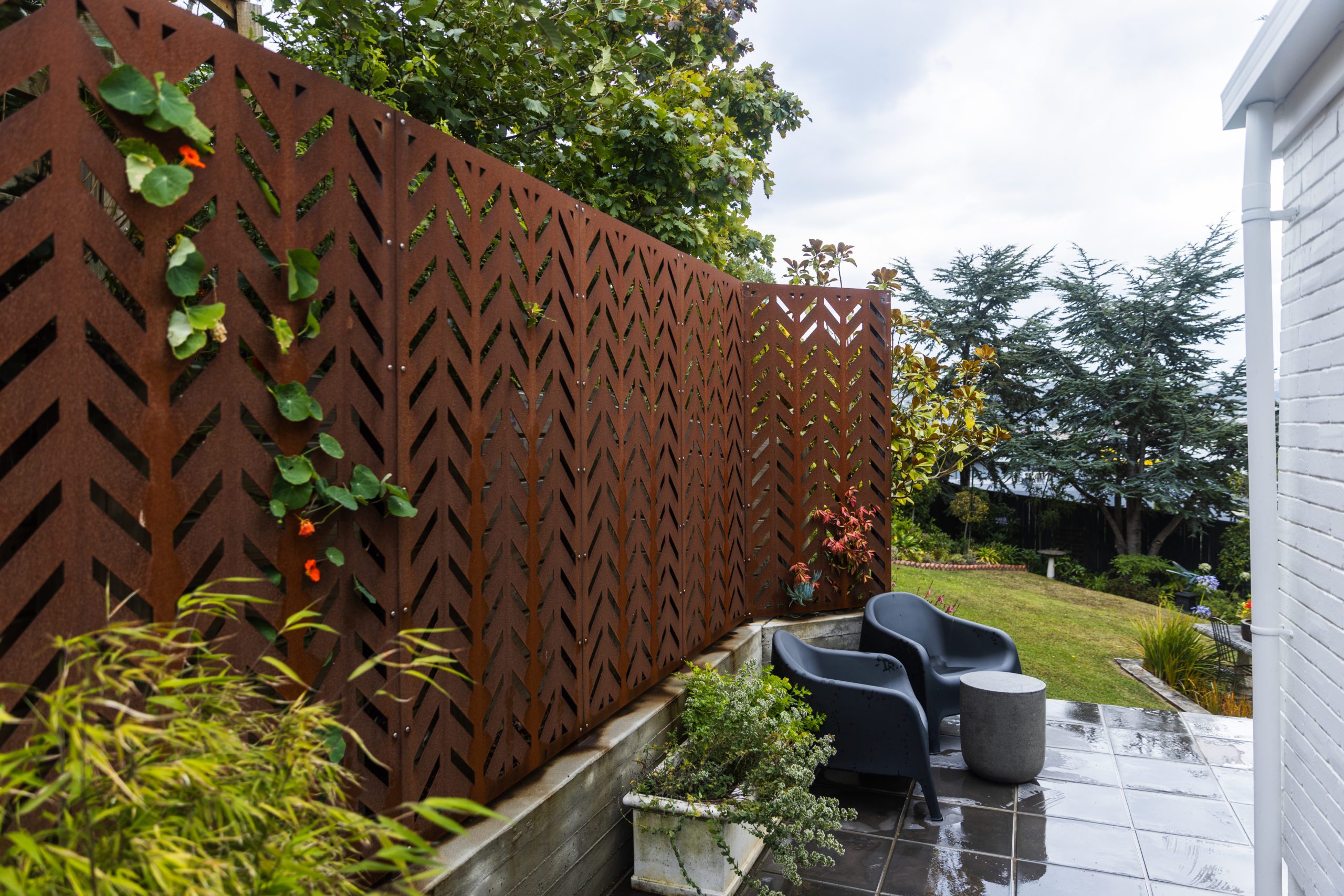 Portobello Road Garden  |  Dunedin
This garden space was designed in a tight space, dominated by an unsightly neighbour's retaining wall which is in direct view from the house. The original surface was a sloped concrete path, unsuitable for any outdoor seating, as it was narrow and broken, so new surfaces , walls and screens needed to be formed to create a new outdoor area.
Design focused on creating a tall screen of laser cut corten steel to hide the unsightly views behind, and to form an intimate patio space for seating in late sun. New charcoal paving slabs formed the new surfaces for patio and the steps, and a new shiplap concrete wall formed the base to the steel screens, giving an industrial feel with the materials pallet. The screens are made of corten steel so they give a rust finish, and are placed at 2 metres high above the lower shiplap concrete wall, so good height is achieved to form the screening needed. Space for planting is minimal, so planting is placed in pots, and the space is now private and easy care.
View more of our projects…