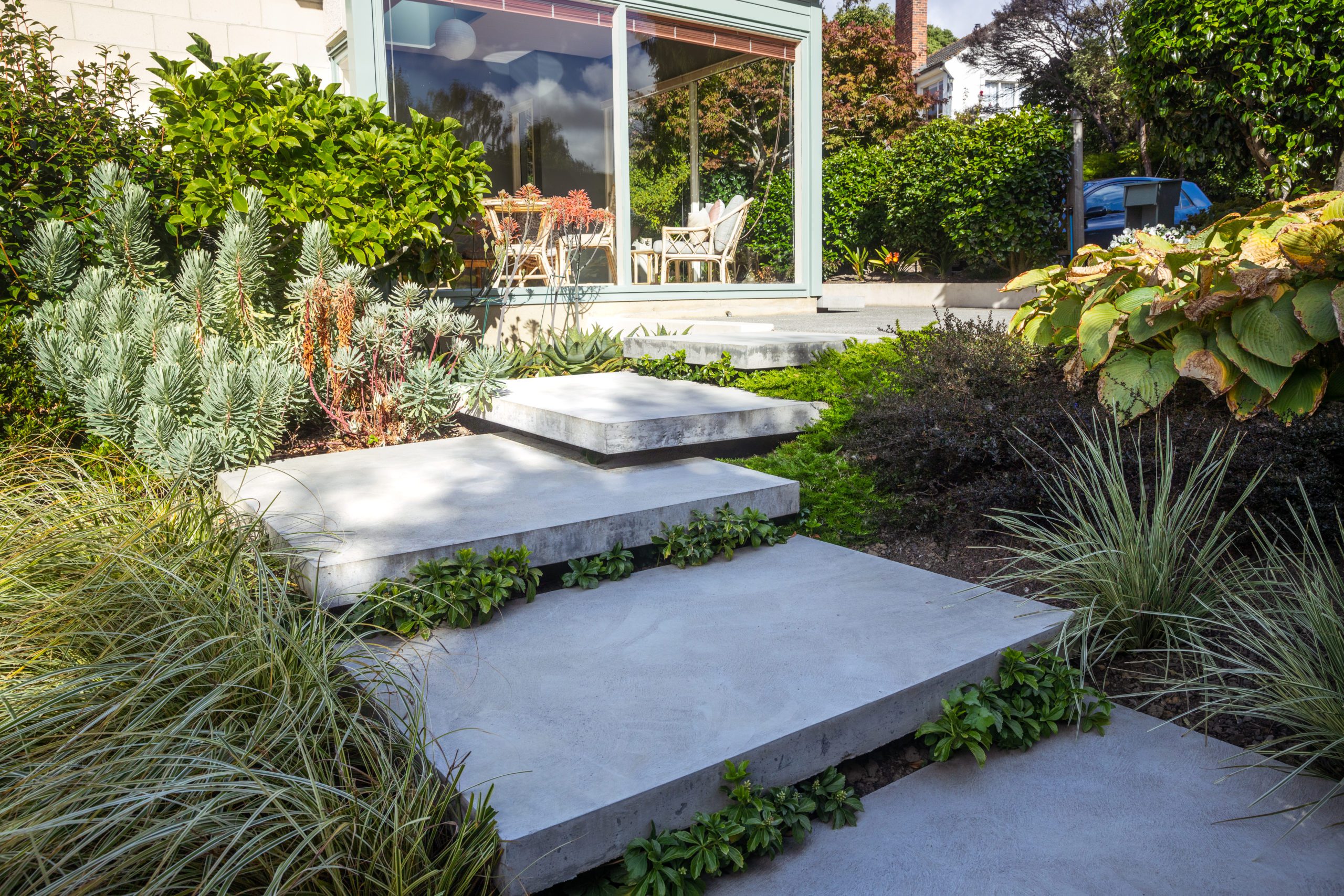 Stuart Street Residence  |  Dunedin
This central Dunedin garden hidden in the middle of town was after a revamp, the client wanted to replace the existing sloping paths and dated entrance materials to allow easier access to the lower gardens and to modernize both areas. An existing small patio area linked both these spaces and also required attention to tie the whole project together.
The main feature of this design was the improved access to the lower garden. Originally this was a sloping asphalt path that was removed and replaced with a more contemporary set of floating concrete steps. Each step was made off-site and carefully lifted in by hiab and nestled into its final position. Planting was designed to work around and under the slabs to give a floating effect, with other plantings designed to merge in with the existing garden.
Newly plastered block walls were implemented to frame the entrance to the property and were accompanied by the new surfacing of Stoneset that was able to be directly laid over the existing entrance paths. This was linked to the new garden steps via a larger patio on the corner of the house, placed in exposed aggregate pavers. This brought together the clean lines of the floating steps with the pebble finish of the Stoneset.
2022 Landscape of Distinction Awards:
Bronze for Design
Silver for Construction
Silver for Horticulture
View more of our projects…